Watch Dr. Eric Berg's video below for a great recipe for gluten-free bread.  I like it because of the taste/texture but also because it is a lot lower in carbs and higher in fiber than most GF breads–plus it doesn't have any objectionable starches in it like potato starch.  I have used it for rolls or as pizza dough. My latest version of pizza had a crust made with this dough which I pressed out into an oiled pizza pan (you can sprinkle sesame seeds in the bottom of the pan first–I usually do) and baked at 350 degrees F until crusty–with no toppings.  After it cooled but was still warm, I spread a couple tablespoons of the basil oil on it, followed by avocado slices and olives.  Ready to serve and super easy.   You could add some tomato slices too for a more traditional pizza.  What a treat!

Also, I have at times altered the recipe by adding 2 Tbsp. ground flax seed.  You may need to add a little more water (1-4 Tbsp.) to the dough if you add ground flax seed in order to achieve the soft but not-sticky texture shown in the video.  If you have a nut allergy, you could try substituting tiger nut flour for the almond flour.  I have not tried this so you will have to experiment with it.
It's best to use the light-colored almond flour which is made from blanched almonds. 
Also, you can refrigerate the dough for a few days; I do this so I can make a fresh pizza or rolls very quickly during the week.
Here is the list of ingredients: 
1 cup each of coconut flour, blanched almond flour, and arrowroot flour
2 Tbsp. psyllium
2 Tbsp. ground chia seeds (I use the blender to grind them)
1 tsp. sea salt
2 tsp. dry baking yeast granules
1 and 1/4 cup water
2 tsp. honey or maple syrup
Follow the directions given in the video for how to mix the ingredients.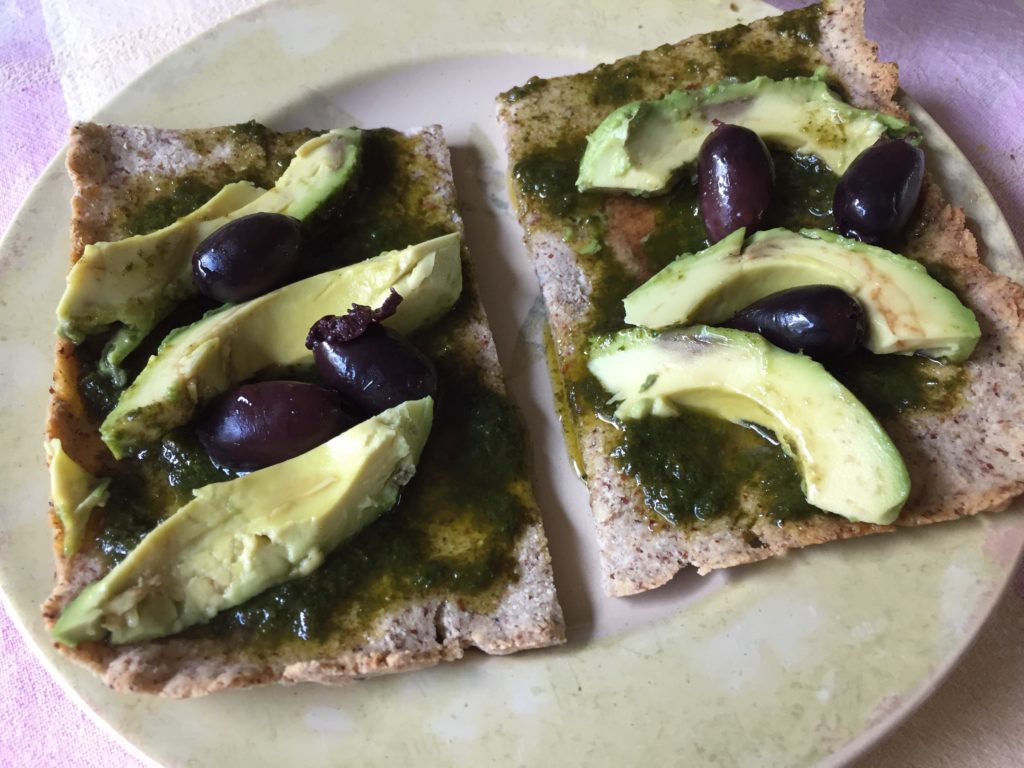 Please follow and like us: